About us
​Wade's Driving School has been providing premiere driver's education since 2008! Our services include driver's education classes, driver's tests and defensive driving courses.
The Wade family has over 60 years of combined experience and are the clear choice for drivers training in Southwest Oklahoma. Wade's Driving School will help you gain the driving training needed to earn you driver's permit and your driver's test.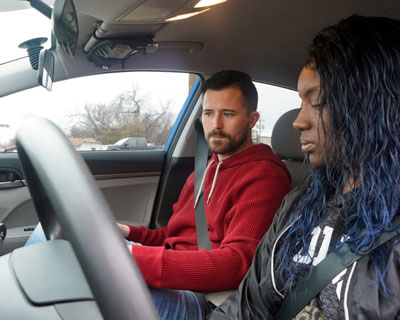 How It Works
We offer Drivers Education
Our Driver's Education course is available to any person 15 years of age and older. If you're under 18 years old, you must earn a learner's permit and keep it for six months before you're eligible to take your driver's test to earn your license. For students 18 and older, you may also earn your permit through our course, but you'll only have to hold your permit for 30 days before testing for your license.
Not only is our course a part of that process, but we also take an active role in helping you along the way, making it as smooth as possible.​Here's how completing the course works:
You'll need 10 hours of classroom time. This is done at our classroom facility and will be completed in two separate 5-hour sessions. The dates of classes will be published when they've been scheduled.
You'll need to log six hours of drive time. Our certified instructors will ride with you and teach you the ways of the road. We will work around the student's schedule at their convenience. The dates and times will be agreed to by the student and the instructor.
We offer additional driver's training outside of the driver's ed course at $50 per hour. Additional training never hurts! Let us help you pass your test! Drive with Wade and Let Your Troubles Fade!​
Drivers Tests
In addition to driver's ed, Wade's Driving School administers driving tests. Whether you completed the driver's ed course with us or not, anyone can take the driver's test with us, given they meet the necessary requirements. Call Driver's tests are $40.